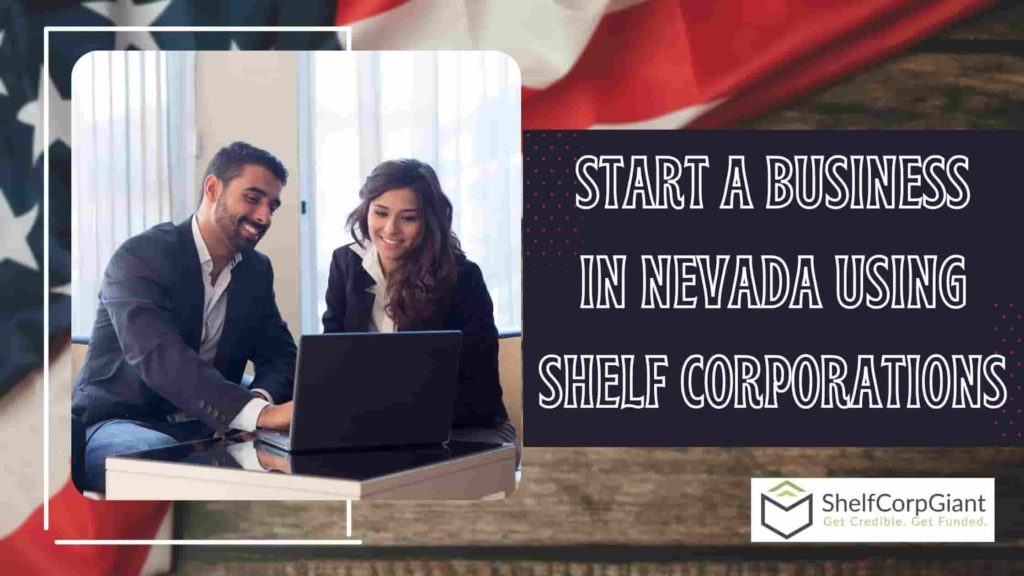 ---
What do you think is crucial while starting a new business? Well, there might be many factors to be considered while starting your own business, including business structure and corporate credit lines. But, one of the factors that cannot be neglected is the state of incorporation. The state of incorporation of your business is vital in determining many crucial aspects of your business, including the corporate income tax.
Purchasing an aged company is indeed the right step towards your business because shelf companies can offer tremendous benefits. But, choosing the correct state of your aged corporation is equally essential.You can choose to incorporate your business in your home state, but it makes sense to incorporate your business outside your home state to take benefits from tax and legal infrastructure. If you are planning to purchase a shelf company, then Nevada can indeed be the correct choice for you.
---
Why is starting a company in Nevada advantageous?
Nevada offers incorporation, which is tax-free and also has strict laws to protect the privacy and assets of the owners. Many of the new businesses are now being incorporated in Nevada because of its good tax structure and low secretary of state fees. Nevada has been prosperous in establishing itself as one of the go-to states for all sorts of businesses in the US.
Nevada has the lowest possible incorporation fees in the whole country, which allow entrepreneurs to incorporate their new businesses easily. Additionally, Nevada doesn't have any state corporate income tax, franchise tax, tax on shares and personal income tax. The companies find it easier to incorporate in Nevada for a reason being the ease of working with the Secretary of State's office.
You can now quickly start to benefit yourself from having your own company in Nevada by buying an aged corporation. You can choose to purchase Nevada aged corporations or Nevada aged LLCs.
Few crucial benefits of having a shelf company in Nevada are listed below:
Nevada is known to keep the corporation information private, and it doesn't gather such information to share with Internal Revenue Service.
When you start your business in Nevada, you can be rest assured about the asset protection of the company's shareholders and the state also prevents their loss of shares in case they are personally sued.
Shareholders have the right to nominate other directors and officers to prevent their names from appearing in the records.
The annual renewal fee in Nevada is also relatively low.
Nevada offers a strong corporate veil to protect its individuals from liabilities.
Its judicial system relies on case law to settle disputes.
The owners can choose to be anonymous, and Nevada protects their privacy.
There do not require annual meetings or operating agreements.
Also Read: BUSINESS OPPORTUNITIES IN THE STATE OF NEVADA
---
Start your business in Nevada in 6 simple steps:
The first thing is to choose the business structure in Nevada, i.e., limited liability company, limited liability limited partnership, limited partnership, non-profit cooperative corporation, professional corporation and general partnership. The different business entities will have other legal implications for your company.
Once you have decided on the corporate structure, you can choose the name for your business and get it registered in the state.
You will then have to appoint a registered agent in Nevada who will accept all the services of legal paperwork on your behalf.
Next, you are required to choose the location in Nevada because it indeed impacts the success of our company. After that, you can get it registered with the state. There is an online portal for handling licensing and registrations in Nevada.
You can obtain the EIN from IRS and then open the business bank using that EIN.
Seeking funds for your business is another crucial step, and it can quickly be done through Nevada government grants and incentives.
---
6 reasons why you need Nevada Shelf Company:
Shelf Companies are created to get old by placing them on the shelf in order to get them sold to a person who needs them. Nevada shelf companies can potentially offer you many advantages over the shelf companies in other states.
A shelf company can potentially save a lot of your time by skipping the steps required for the incorporation.
Nevada Shelf Companies can be helpful in case of transactional urgency.
These can enhance the corporate image of your business.
Purchasing a shelf company in Nevada can help you get benefitted from the corporate credit lines and loans.
You can easily attract investors and creditors to your business.
The Nevada shelf companies offer smooth procedures to follow. Hence, the owner can entirely focus on the new projects rather than worrying about the company's past transactions.
You can quickly get help to enter into a legal agreement with other companies.
---
Top 3 shelf companies which you can buy in Nevada:
Silver state holding group LLC– It was incorporated in October 2000 and priced at $12,000.
The Nevada Partnership LLC– It was incorporated in October 2006 and priced at $5,500.
Intellectual Rights, Ltd – It was incorporated in October 2007 and priced at $5,500.
Nevada has recently emerged as a state of choice to form an LLC by new businesses for the reason that Nevada offers many advantages. Comparative to other states, Nevada can be said to be a newcomer, but its potential benefits have attracted many businesses to the state. Even small businesses find it easier to start their company in Nevada due to its reduced tax burden. To sum up, it is right to say that purchasing a shelf company in Nevada can prove to be an excellent decision for the success of your business.
Also Read: HOW TO REGISTER A BUSINESS IN THE U.S?