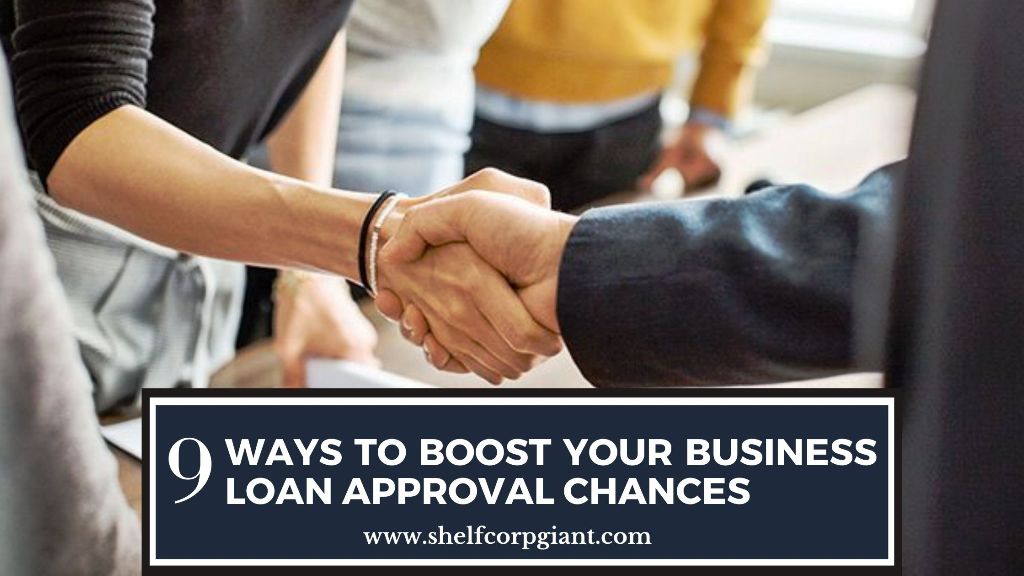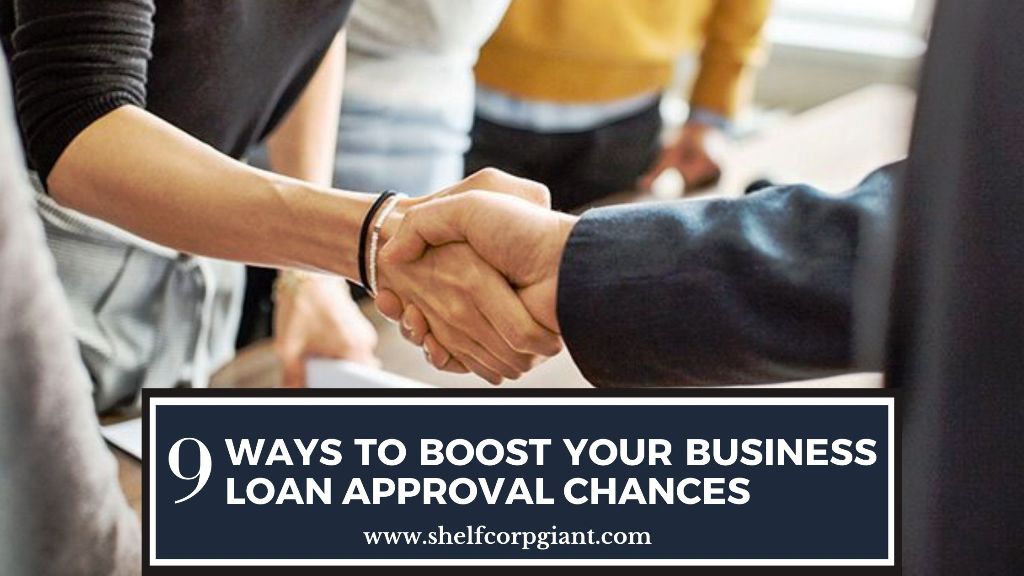 ---
If you have just started your business or are looking to start a business, you might know that acquiring the proper funding is one of the toughest tasks. Most businesses require a working cash flow.
To ease out this process, you need to start with learning the right option for your business.
Below we mention ways to improve your chances of getting approval for a business loan.
---
Build a business plan
A reliable business plan is your ticket to securing a business loan. Many non-bank lenders don't demand a business plan, but it is always a good idea if you opt for peer-to-peer financing. It is essential to prepare yourself with a presentation of your business plan since a business plan is a strategic tool for business owners. It draws the steps the business entity needs to take to achieve progress and, a plan on how the money will be used further.
Having a solid business plan makes you look focused and dedicated to your business, gives clarity of how you will be going through with your business plan, and makes you look more reliable in front of the lender.
---
Build your credit score
Credit reports are the key aspect that lenders pay attention to determine a borrower's credibility. If your credit report portrays a lack of past careful and persistent work in paying off debts, you have a chance of getting rejected for a business loan. Your credit score is determined by five factors: payment history (35%), credit utilization (30%), account mix (10%), credit age (15%), and credit inquiries (10%). The best way to increase your credit score is by lowering your credit utilization ratio.
It is tough to pass for a business loan with a credit score below 720. The ideal credit score is 720 or more. Your credit score influences your financing and the interest rates of loans. If you want to qualify for a business loan with a less rate of interest then educate yourself on what your scores are. If there's a problem, try to furnish it for example, if your credit score shows delayed payment, attach a letter explaining why and how the circumstances have changed.
Recommended Reading – America's top 3 states for business
---
Organization
Business owners should get their act together before approaching any lender for funding. Arrange and organize all your paperwork required for your application on hand
Lenders may ask for a specific piece of information or detail, and you should be prepared to provide it. Necessary documentation usually includes a detailed business plan, extensive financial records, business, personal bank statements, loan history, a balance sheet, and legal paperwork such as franchise agreements, business licenses, and registrations. Amaze your lender with an efficiency that shows reliability. disorganization will make you look unprepared and risky in front of the lenders.
---
Seek Advice
Having a financial advisor shows that you have done your research and have prepared yourself by seeking guidance from knowledgeable experts. Since lenders want to know your business plan, they want assurance that you aren't acting alone. A significant source of advice can be accountants, business networking groups, and by researching on the websites of leading lenders. Lenders like to know that you are communicating with experts in your field and understand the situation completely.
Also Read – Business opportunities in the state of Nevada
---
Cash Flow
Cash flow is the amount of cash you have on hand to pay back the loan and is the first thing that catches the eyes of the lender when judging the health of your business. Insufficient cash flow can put off a lender since banks require collateral for a business loan.
Calculate your cash flow at least quarterly by doing this, you might be able to boost your cash flow before approaching the lenders. The most appropriate time to apply for a business loan is when you have an incoming cash flow and regular income. A good income will help you land low-interest business loans with easy repayment terms. Without substantial collateral, you will normally be required to sign a personal guarantee to obtain working capital. Security may also be required depending on your financial situation.
Although, it might be so that you aren't sure of your current financial position or capacity. Consult a financial planner to help with your required perspective and create an action plan.
---
Settle your pending debt
If you have debt waiting to be cleared, you probably stand little to no chance of getting your business loan approved. You can take help from external funding to clear off the pending debt, although it depends on your management skills.
Take a look at the debt to income ratio. The debt to income ratio can be calculated by dividing the monthly debt payments by the monthly income. A low ratio is a good sign and makes it look like you have enough and consistent cash flow to make future timely payments.
Also, pay attention to the utilization rate. Invest the cash in promising projects, and don't max out your credit cards. Spend only when necessary and don't increase the utilization rate by spending more than the limit and not making the payment on time.
---
Research and find an appropriate lender for your business entity.
Don't make the mistake of signing up with the first lender that you come across. Research and explore all your other options. Contact the lenders, communicate, enquire and ask them for a quote. Remember that diversification is the essence when hunting for the right business loan. Compare the qualification ratio, interest rates, availability, loan amount, and repayment terms before making the ultimate decision. Research your ideal lender that fits your business needs and goals, and look out for customer reviews before charing any critical and significant financial information. It is advised that you start with a community bank or credit union that is locally specialized since they generally have certain programs and offers for brand new business entities. A good credit score puts you in the front of the line of acquiring your ideal business loan.
Also Read – How to register a business in the U.S?
---
Improve your business health and optimize sales growth
Although credit cards may portray the credibility of your business entity, most lenders will also pay attention to the holistic view of the overall health of your business. The factors may depend on finance. A lender might want insights on leadership, strategic plans, production growth, marketing, and customer service. It is essential that you strive to develop your business holistically to create a good impression in front of the lenders.
Generally, lenders look out for at least 10% revenue growth for the year, since lenders want to fund growth and not fill losses. Moreover, growing companies are more likely to pay off their debts compared to shrinking companies.
---
How shelf corporations help you with getting business loan approvals
What is a Shelf Corporation? Shelf corporations, also known as aged corporations or off-the-shelf companies are already established companies that are put on the shelf to age. Although they are already formed and have gone through all the paperwork and documentation processes required to set up a business, they are dormant and are unused.
Shelf corporations possess an impression of longevity and have a history of being established which makes them look more trustworthy and reliable in the eyes of the lenders. With a newly-registered company, your clients, investors, or funders may not trust you since they see you as an inexperienced brand new company. An aged corporation is a relatively more credible and promising investment. With a Shelf corporation, you can showcase your business as a knowledgeable and professional corporation. Shelf corporations have a higher chance of acquiring credit cards or business loan approvals. According to the banks, investments made with older companies are more reliable.
Shelf corporations also attract big companies. Big companies often look for a business entity that has been registered for at least 12 months or more to build business relationships.
Getting a Shelf Company also has other benefits. It saves you significant time from time-consuming duties during the initial stage of the business. With an aged company, formalities are usually taken care of, further making your experience easy and stress-free. If you're in immediate need of a company, a shelf corporation is your best shot with the registration and incorporation process already taken care of. It is also more trustworthy and makes it easier for you to acquire a business visa since a company with a minimum track record of three to four years is preferred. Lastly, with a shelf corporation, it is easy to acquire government tenders. The age of the company plays a significant role in obtaining funds and getting business loan approvals and, a shelf corporation is professionally crafted to fit your company's needs and growth goals.
The tips above mentioned are although not a full-proof way of ensuring a business loan but will certainly increase your chances and put you in the front of the line. Starting a business is not an easy task and acquiring funding can be even more challenging, but getting a Shelf Corporation can make this process easy. It is advised that you do extensive research on your options and opt for one that best suits your company's needs.
Related Post – Best Practices to get funding for your shelf company – Part 1 & Part 2