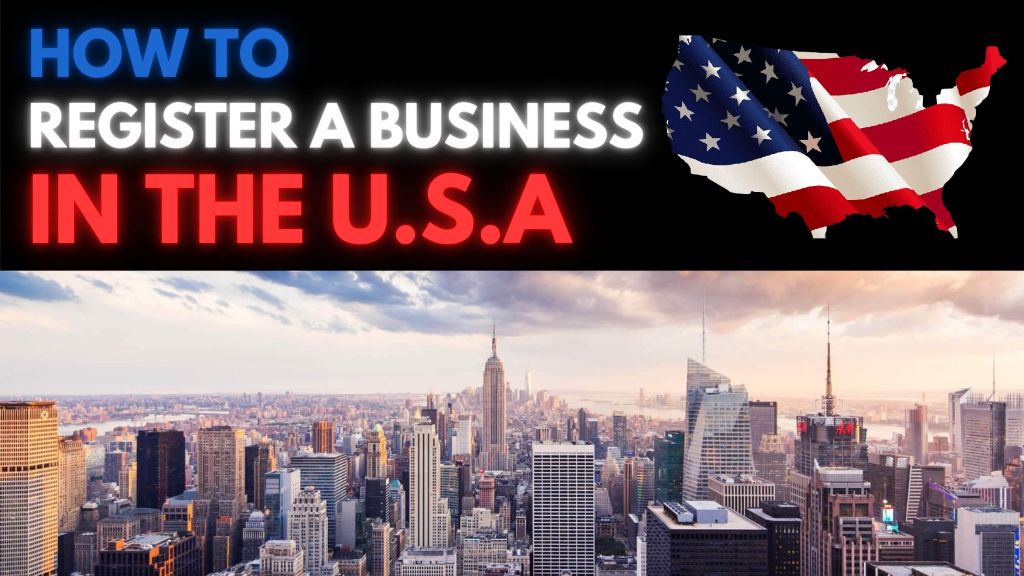 So you've determined to start a business in the U.S. Now comes the time to register it. The method of registering a business is different, depending on the type of operation you decide on starting, its size, and the state you live in. However, if you are new to this, the process can be a daunting task.
We have listed the steps on how to register a business in the U.S to help ease the process for you.
1. Choose a business structure
The first step is to choose a business structure. The business structure or business entity you opt for affects the way you file for taxes, your day-to-day operations. It also helps determine how much your personal assets are at risk should your business plans fail. The business structure you choose determines everything else and affects your business majorly. Hence, it is necessary to do this first.
Here is an idea of some of the common business structures:
Sole proprietorship: This is the default business structure when you start your business. If you don't select a business structure but operate your business, then you are recognized as the sole proprietor. In this structure, your business and your personal liabilities and assets are not separated.
Partnership: This type of business structure is for two or multiple people that start or own a business together. There are several types of partnerships. A limited partnership(LP) generally has one partner who is presented to personal liability while the other partners known as the limited partners enjoy limited liability. Limited liability partnership(LLP) is relatively safer since it secures all partners from business debt.
Limited liability corporation(LLC): This structure allows the owner to guard personal assets against the business' liabilities. This is the best option for both residents and non-residents. LLC comes with "pass-through" taxation which indicates that your earnings easily pass through to your income taxes. Hence, the accountants don't have to file a separate tax form for the company, further saving on expenses.
C-Corp: In this structure, your business becomes a separate entity from the owners or the shareholders.
The registrations and laws for sole proprietors, LLCs, corporations, and partnerships are different state by state. Always research prior.
Recommended Reading – Why you need outside help to register a company
---
2. Find a location
Now that you've selected the business structure, it is time to choose the right state in the U.S to register your business in. Please note that in the U.S.A, it's not mandatory to register your business in the state you operate. The tax rates in the U.S differ from state to state, and hence it is a smart strategy to register your business in a state that has low sales tax rates and ables you to save a lot of money for your business.
If you are a resident of the U.S it is recommended to register your company in the place where you are located or your home country, or the state where you are psychically and actively conducting your business. If you are a non-resident and decide to operate from outside the U.S, then the most business-friendly state for non-residents in the U.S is Wyoming.
Wyoming does not have any U.S citizenship requirements. It has a cheaper annual report fee (50$ a year in Wyoming, whereas $300 in Delaware.) It also offers more privacy and foreigner-friendly laws. Personal, state, corporate, or capital gains taxes are not charged.
---
3. Get a registered agent.
Registered agents can cost from $50 to $150 a year. LLCs and corporations are needed to have registered agents with a physical address during the usual business hours to collect important business documents on behalf of the business.
A Registered Agent's job is to provide service to ensure that you don't miss any relevant documents related to law-suits or state taxes. It is required for the registered agent to locate in the state where you register your company. By using a registered agent service, you can also stay anonymous since most states give the company's Registered Agent information publicly. This enables you to operate your business and receive updates on your business while not being psychically present in the U.S
Also Read – Credit Unions and Shelf Corporations- A great combination
---
4. Register your business name
Now comes the part of registering the name of your business or corporation. If you have a sole partnership or you're starting a sole proprietorship and naming the business that isn't your name(e.g., Your name is Carolina Jones but you want your business name to be different), you may need to register a DBA( "doing business as" name.)
In the U.S.A a few states may not require you to file a DBA as part of your business registration. Make sure that your company name is eligible to use before you register and trademark it so that nobody else uses the same name.
Related Post – Save Tax- Register your Shelf Corporation in the US!
---
5. Get an EIN
Every business in the U.S.A requires an Employment Identification Number (EIN) or a Tax ID number to start a business. Your EIN can be regarded as a social security number and is needed for an LLC or a corporation to conduct business activities lawfully in the U.S.
---
6. Register with local agencies and state agencies
Once all the legal and federal registration are done, you might need to register your business with one or multiple agencies in local or state government, such as revenue offices.
---
7. Apply for license and permits
You need to make sure that you have the required appropriate licenses and permits to start serving your customers. Each industry has different requirements. Now that you have successfully registered your business and finished the paperwork, it is time to focus on marketing and spreading the word about your business and its offers. Spread the word and aim to provide excellent service to all your customers.
Non-residents require to open an account with a bank that supports international businesses. Fortunately, U.S International banks tend to be friendlier to international businesses.
To conclude,  running or registering a business is not easy and requires a lot of hard work, sweat, and input. The U.S.A is one of the best places to open a business due to its flexible business-friendly laws and extensive reach over the world.
Also Read – M&A's or Buying Shelf Corporations on Sale: What makes sense