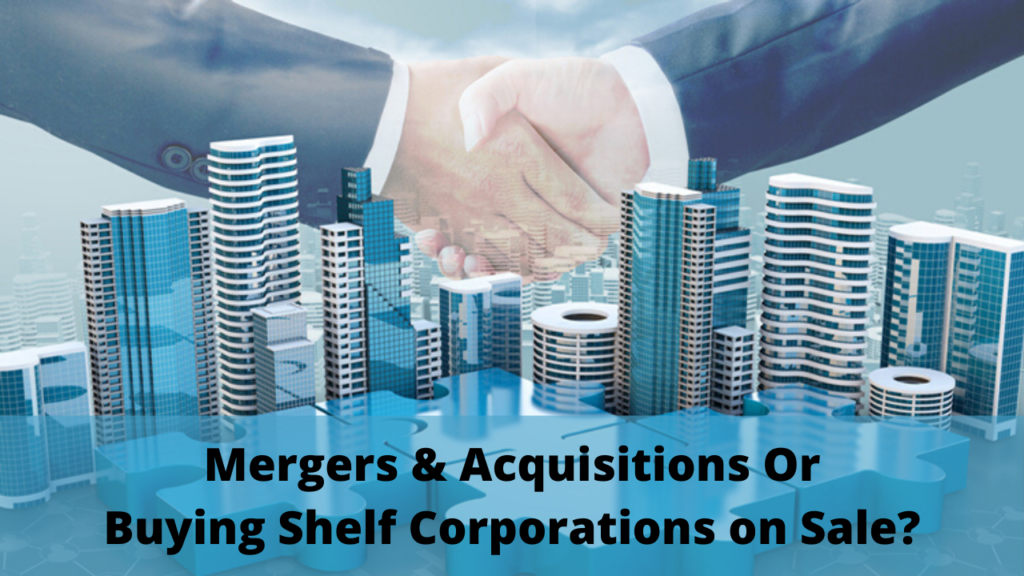 ---
In the previous blog post, we had showcased the benefits of the USA as a low-tax regime for foreigners. Then, we discussed the options available to foreigners to register and incorporate a business in an American state. In this particular blog, we will compare some methods of expansion of your business into the United States, and in what situations these methods can prove to be useful.
Mergers and Acquisitions: A Big Bang Entry Into a Market
The first way to expand into a foreign market is to acquire a company that is local to that market. Mergers and acquisitions have emerged as a method favored among big corporations that want to expand rapidly into different corners of the globe. Some companies also merge their operations with another company and form a merged company that has an independent identity. Thus, the joint resources of the combined company increase and a much bigger player emerges, one that has a footprint in more than one country in the world. This is how the multinational companies of yore got created!
The benefit of such an approach is that you get an instant foothold into the market. You get access to a business with a ready base of customers and a good reputation in its particular niche. To acquire such a customer base, you would need to spend considerable resources, as you would have to figure out what works for the customers of that particular country. The acquired business brings with it local expertise that requires much time for a foreigner to develop. And in business, we all know that time is money! 
The main drawback of this method is the cost of acquisition. If you want to acquire a good business, you would most likely need to pay a hefty price. The expected synergies from the merger of operations are used to justify the huge payments made. However, these synergies rarely get realized, as can be observed from the thousands of mergers and acquisitions that have taken place over the years. While paying top dollar for an acquired asset may make sense for large corporations, such a strategy does not make sense for a small business.
Recommended Reading – Shelf Corporations and Credit
The next thing that we would like to discuss with you is that most acquisitions fail. We have shared quite a detailed answer on this on our Quora profile here. The main reason for failures is that the acquired entity emerges as a playground for conflict, as the expectations from the acquired entity are not realistic. Then, there can be considerable differences in culture between the two companies, and it can be quite hard to reach a meeting ground. Thus, instead of synergies and cost savings, poorly planned acquisitions can create a headache for the most profitable of companies. Sometimes, the new management cannot deliver results as quickly as expected, because time is needed to acclimatize to a new environment. There are also some cases where there is misrepresentation involved, and the company gets involved in lawsuits, that take a long time to get resolved. These issues may also result in extra payments in the form of fines and fees, which can make the cost of acquisition far exceed the budgeted price. This is why most companies make acquisitions only after detailed due diligence, and even then, the results are not assured.
Till now, we have explored the options of opening a new company and acquiring a local company. Now let us take you to the third option, that is, buying aged shelf corporations. The shelf corporation industry is a sphere in which we have been operating for years, and we have helped many businesses from abroad establish a local presence in the US.
Once you buy a shelf corp, you can immediately start work in the country, as there are no other formalities that you need to complete. The other benefits of buying aged corporations include the much lower price that you pay as compared to the amount that you would spend on acquiring a local business. The aged corporations allow you to build trust with local customers as they realize that they're dealing with a local company that has been in business for many a year. You can also apply for credit in the US once you begin selling your products, as you can show them your transaction history as well as your vintage. Then it depends on the financial institution to approve your credit request. However, you will be in with a fighting chance as long as your bank accounts reflect regular transactions. It will also be very beneficial to you if you start making some purchases in the US, as doing this can expedite the process of accessing credit. Doing so can help you create a shelf corp with 80 Paydex score. Then financial institutions will have very few issues in granting you a corporate credit card. There are a few tips and tricks that we have shared on our blog that will help you understand the credit process better. 
Let us now explore some drawbacks that you encounter when buying an aged corporation. Most of these issues can be avoided if you choose a reliable partner to assist you in the process.
The first drawback is that you might be sold corporations that have a bad history, and come disguised as a shelf corp. You will have to assume all liabilities as soon as you become the owner of the company. This is why thorough due diligence and research is needed, and we repeatedly stress on this in our online posts. The cost of such mistakes can be prohibitive, and so these are better avoided. Then, you need to keep yourself away from sellers that promise you the moon. These promises included shelf corps with credit, tax returns, and personal guarantors. The sellers then demand an exorbitant price for these added facilities, and many people fall for their tactics. All this is a scam, and you need to stay away from such sellers. 
The best strategy is to contact reliable sellers, such as the team at ShelfCorpGiant. We'll help your business seize the opportunity that the American market brings!
Read more about – When should you buy a Shelf Corporation?