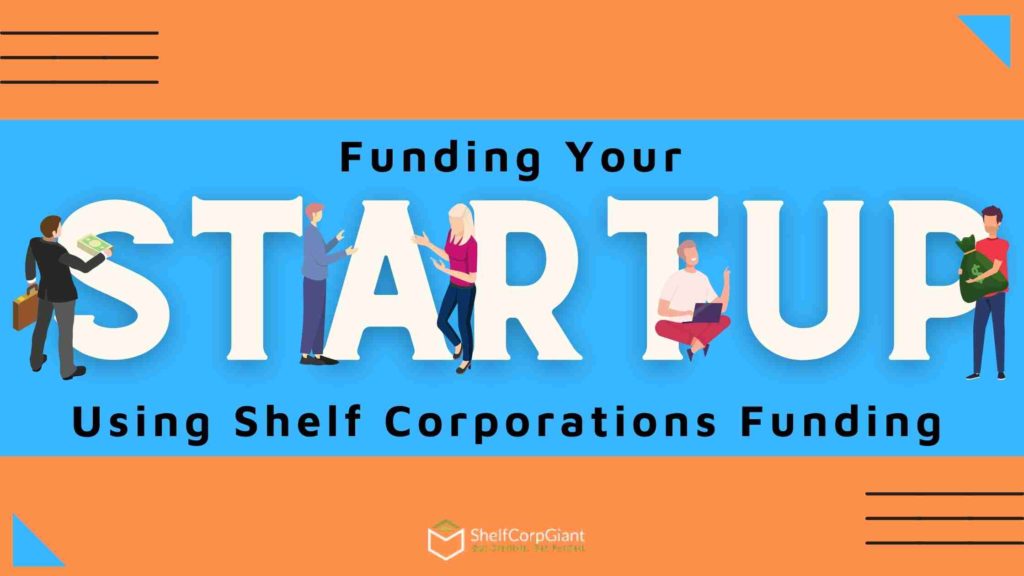 Planning to start a new business? Well, arranging funds is the most crucial aspect of any startup. The success of your startup highly depends on the financial choices that you make because it can affect the structure of the business.
---
Let's first understand the traditional ways to get funding for a startup:
When you have decided to start a business, the crucial thing is to arrange the financing. For a startup, it is even more crucial to get enough funds to get it started. Let's briefly explore the traditional ways to arrange the funds:
Self Funding- It is a way through which you can leverage your own resources to support the startup. Self-funding means that you can arrange the capital from your saving accounts, your family and friends. The interesting thing to note here is that you can have complete control over your business in case of self-funding.
Venture capital- Venture capital is the funds that you get from investors in the form of venture capital investments. For this kind of fund, you can offer your company's share to the investors. Venture capital focuses on taking higher risks to get higher returns and has a longer investment horizon.
Crowdfunding- In crowdfunding, you can raise funds from a vast number of people. Those people are called crowd funders, and they don't get any ownership in the company. So, they cannot expect any financial returns from the business. Crowdfunding is a kind of safe option for business owners to get funds.
Business loans- You can consider having a small loan for your startup if you don't want to let any other have control over your business. You can request a bank for a small business loan if you have a complete business plan and financial projections for the next five years.
Business incubators- If your startup idea is strong enough, you can quickly get funding from business incubators and accelerators. These have become very common these days and help you get a great start to your business. The one thing that matters here is that they focus more on the tech-heavy businesses.
Small grants- Various organizations often offer small business grants to small startups that meet specific conditions. Business owners can see this as an opportunity to get financing if they fall under those particular categories mentioned by the organizations.
---
Shelf corporations should be your first choice to start your business.
Shelf companies are the companies that aren't involved in any business activity and do not hold any assets and liability. These companies are sold to suitable buyers when they get aged for the desired length of time. Let's discuss their importance for any startup:
Shelf companies help in accessing new contracts and suppliers. During a startup's initial days, it often becomes difficult to secure contracts because those contracts insist any business be registered for a specific amount of time. So, starting a business using an aged company would add that length of time to your startup, and the latter will appear comparatively old.
Aged companies can make it easier to get approved for business banking. Business banking is a crucial part of your startup's day to day activities. To open a business bank account, the company must have a good image. Using a shelf company would make it much easier to approach the banks for credit card and business loans because banks are usually more inclined towards the older companies.
Shelf companies boost the client's confidence in your startup. This fact has been studied that a company's longevity is directly proportional to a client's trust in the company. The older company would help your clients trust it more.
Shelf companies can indeed save a lot of your time compared to starting a business from scratch. The reason here is simple, i.e., the shelf companies are already registered at the Companies House, so they aren't required to register again. You can just change the company's name according to your choice, and the company is ready to be started on the day of purchase itself.
Also Read: Top 5 Advantages & Disadvantages Of Buying A Shelf Company
---
How can you get funds using Shelf Corporations?
Shelf corporations are typically known to save time by providing instant access to the business. Apart from this, aged companies can also help the startup owners to arrange funds to run the business.
The age of the business gives more credibility to lenders and investors. When you start a new business, people often do not recognize it because it is being new. So, it becomes a lot difficult for the investors to trust you and your startup to provide you with enough funds. On the contrary, when you start your company using a shelf corporation, people often recognize the name and see that the company is old. It provides them with more confidence in your startup, and they can quickly provide you with enough corporate financing.
Using a shelf company will help you get the funds with above mentioned traditional methods in an easier way. In other words, we can even say that if you own a shelf company, you can simply get quick funding because of being an older company.
---
ShelfCorpGiant's 80 Paydex Program is especially helpful to arrange funds for your startup.
We know that Paydex is the credit score that analyzes the payment performance of a business. The Paydex score ranges from 1-100, and it helps the investors and lenders to determine the financial health of a business.
A Paydex score of 80 would mean that your company can pay its dies on time, or in simple words, we can also say that the financial health of a company is good if the Paydex Score is 80. ShelfCorpGiant can help you achieve a Paydex Score of 80 or higher with their 80 Paydex Program within 45 to 60 days.
When the Paydex score for your shelf company is above 80, it gives an appearance of financial stability; hence, the investors tend to trust more. So, you can get enough funding for your startup.
Also Read: How to bootstrap your business using Shelf Corporation