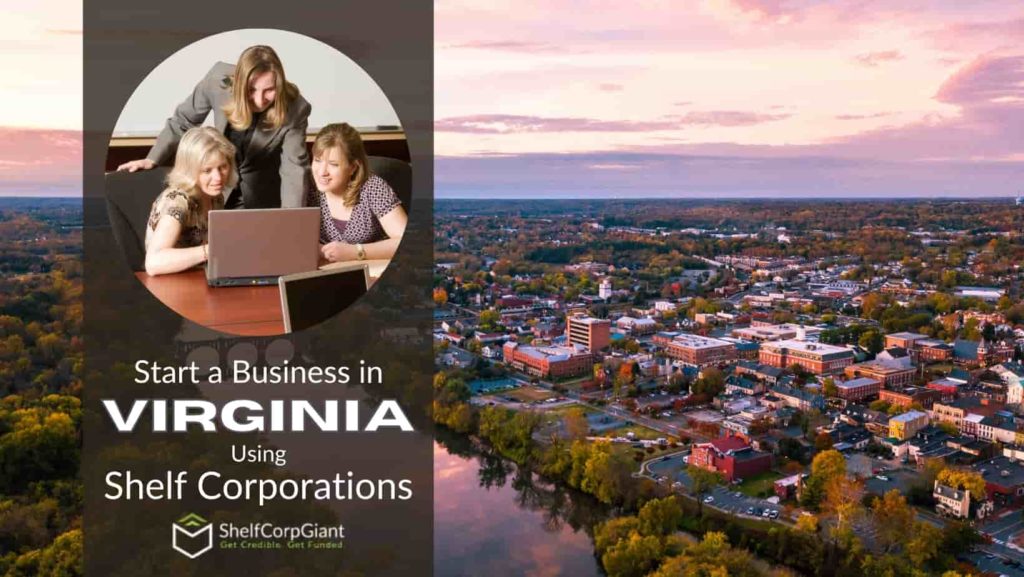 ---
Starting a new business is never a straightforward task. It indeed takes a whole of your dedication and commitment. When you decide to start your company, you must be ready to adapt to the changing situations because the market can be very competitive, and you'll have to adjust accordingly.
So, what you do is conduct in-depth market research and then incorporate your company. Now, when you incorporate your company, you have to go through a lot of legal processes, which can be very time-consuming. Instead, you can use a shelf corporation.
A shelf company, in general, makes your business look more trustworthy and thus, your clients and suppliers are likely to trust your business more. An aged company has the ability to establish business relationships with various banking institutions.
---
Let's briefly discuss why you should consider an aged company for your business.
Easier access to suppliers and contracts– You know that an aged company is pre-registered, which gives it a feeling of longevity. When you start your new business, it often becomes difficult to secure funds. But, with the aged company, you can easily attract investors and suppliers because of the working history.
Easier to boost client confidence– Your company certainly needs clients having faith in your business. According to the research, a shelf company helps boost the clients' confidence because it gives them the impression of being experienced in the given field for a longer time. In simpler words, your company looks more experienced because of its age and hence, the clients trust your company efficiently.
Quick to start the business– The best thing about a shelf company is that it doesn't keep you waiting. You can immediately start your business after acquiring the company in your name, and it might take just a few hours.
Easier to obtain the business bank account– You know that a business bank account is very much required to run the day to day expenses of your company. With an aged corporation, you can easily approach a bank for bank accounts, business loans and credit cards. Keep in mind that banks are always inclined towards the older company to provide the loans and business lines of credit.
Also Read: How to start a business in Texas using a Shelf Company
---
Why should you start your company in Virginia?
Virginia offers a lot of incentives to the existing businesses as well as to the startups, and the state corporate income tax rate is the lowest in Virginia at 6%. The environment in the state is very business-friendly, which actively attracts many new startups. Also, its economy is evolving to a technological one, which is becoming an excellent atmosphere for new innovative businesses. Here, some additional benefits to start your company in Virginia:
The operating costs in the state are pretty low, along with a business-friendly tax structure.
Virginia is such a location that has access to Interstates and highways, which can prove to be beneficial for your company.
You can very easily find a well-educated and skilled workforce for your business, which is a must for the success of any company.
Another advantage of starting a company in Virginia is that you can very easily access various utilities such as Natural gas, wastewater plants, and 3 phase electrical service.
---
Start your business in Virginia using a shelf corporation in 7 simple steps:
You need meticulous planning for your business to succeed. Before starting a company in Virginia, you are advised to go through your business plan, market research and other related things. Use of shelf company will ease out many of your worries in Virginia, for instance, funding.
Select a shelf company– Once your business idea is finalized, you are required to look for a shelf company. You can perform market research where you can study the role and age of the shelf company. You can analyze how old a shelf company should be, for your business, because the age of the company will impact the lenders and investors.
Fix a meeting with the seller of the shelf company– It will help you know better about the shelf company you are going to buy. It is necessary because your shelf company should be clean, i.e., without any hidden liability.
Choose a suitable name for your company– You can choose to keep the company's last name, and you can also change the name if it doesn't suit your business idea. So, if you want to change the name, you have to be ready well.
Change the address of the company– Now, your shelf corporation will have an address associated with it. You have to change the address to your company's address. You can ask the seller for help.
File registration– When you are the director of the company, you can register yourself as one because you will later need it for opening the business bank accounts.
Apply for EIN– You need an Employer Identification Number if you wish to hire employees later on. So, it's better to apply for EIN from the IRS in well advance.
Opening the bank accounts– You might not want to mix your bank account with the business one. So, it is better to open the business accounts in your company's name.
Apply for tax registration in Virginia– You need to register for taxes with the Department of Taxes (DOT) in Virginia. But, the type of tax will vary according to the kind of business you are doing. For instance, if you want to sell goods in Virginia, you are required to be registered to collect sales tax. If you're going to hire employees for your company, you must register your company for employer withholding taxes.
Purchasing a shelf company can drastically increase your chances of success in the market because of its age. It provides you with enhanced credibility, increased borrowing power, increased credit opportunities, and more such benefits. Purchasing the shelf company in Virginia is even better because of the working environment in the state. Virginia is always a great place to start small businesses. Virginia is always better in terms of quality of life, quality of education, cost of doing business, access to business capital and economic infrastructure compared to other states in the nation.
Also Read: How to bootstrap your business using Shelf Corporation